Cosmetic Dentist – Longmeadow, MA
Achieve a Beautiful Smile in Less Time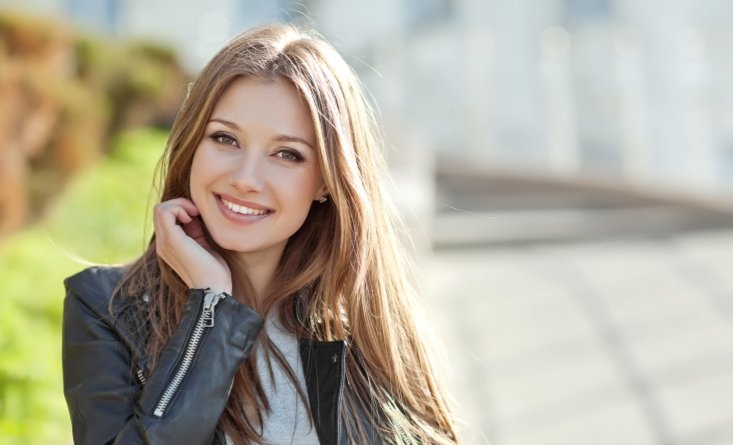 While it was once viewed as a service only available to the rich and famous, cosmetic dentistry has changed in many ways. Now, it is easily accessible and affordable for anyone who wants to change the look of their smile. At Flagship Dental Group, our team uses veneers, teeth whitening, cosmetic bonding, metal-free restorations, gum recontouring, and smile makeovers to enhance appearances and boost confidence. Give us a call if you are interested in learning how you can take advantage of a healthier, more vibrant smile with cosmetic dentistry in Longmeadow.
Why Choose Flagship Dental Group for Cosmetic Dentistry?
Comprehensive Smile Makeovers
Extended Evening Appointments Available
Long-Serving Dental Team That Cares
Veneers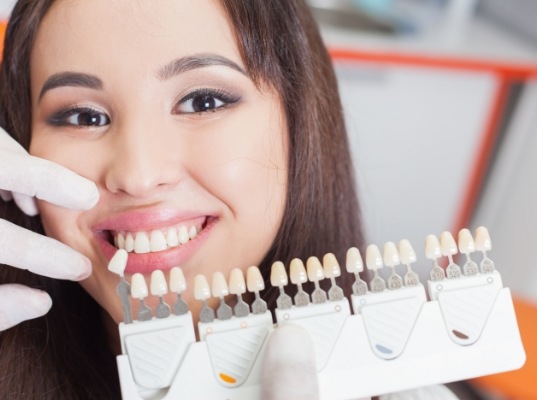 The size, shape, and color of your teeth can easily be transformed with the help of customized dental veneers. Fabricated to hide imperfections, they conceal everything from chips and cracks to discoloration, small gaps, and misaligned teeth. Veneers take two appointments before final results are revealed, and they can last a decade or longer as long as you commit to taking proper care of your new smile. As a reliable and trusted form of cosmetic dentistry treatment, veneers can be the life-changing solution you need to embrace a more beautiful you.
Metal-Free Dental Restorations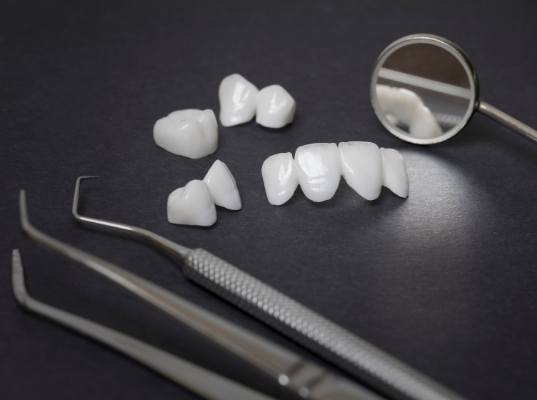 Decayed and damaged teeth don't have to stick out like a sore thumb, even when treated. Traditional amalgam will likely be visible to others, whereas metal-free restorations will blend in and be virtually undetectable. Designed and fabricated in-house using our E4D technology, we can secure your new crown, inlay, onlay, or another similar restoration in place in just one day. There's no need for a temporary or multiple appointments, just a fully enhanced smile in less time.
Cosmetic Dental Bonding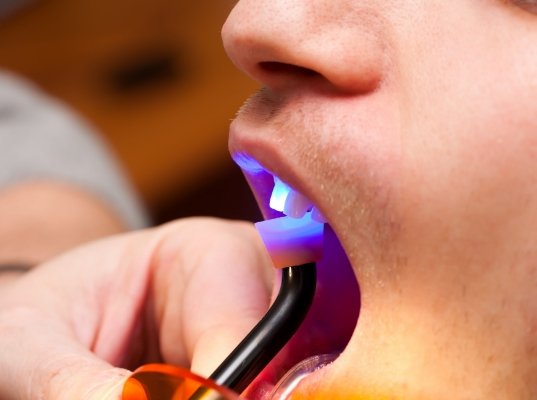 Unlike other similar cosmetic dentistry solutions (i.e., veneers, metal-free restorations) that require the removal of tooth enamel, cosmetic bonding is a non-invasive solution that is also reversible. Using composite resin that is biocompatible and easy to shape and sculpt, your cosmetic dentist will apply it directly to the tooth enamel and mold it to cover your imperfection. In just one visit, you will no longer see the flawed smile you came in with but instead, one that appears more vibrant and beautiful and can last for years.
Teeth Whitening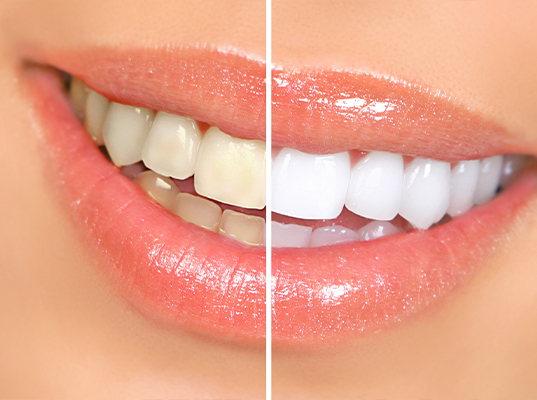 Brighter smiles often grab the attention of others. If you want to say goodbye to your tooth stains for good, consider professional teeth whitening. Offering take-home trays, we find that most patients prefer to brighten their smiles on their own time, using customized trays and high-grade bleaching gel at home. Within two weeks, you can expect to see a dramatic change in the shade of your teeth, allowing for a whiter, brighter smile.
Smile Makeovers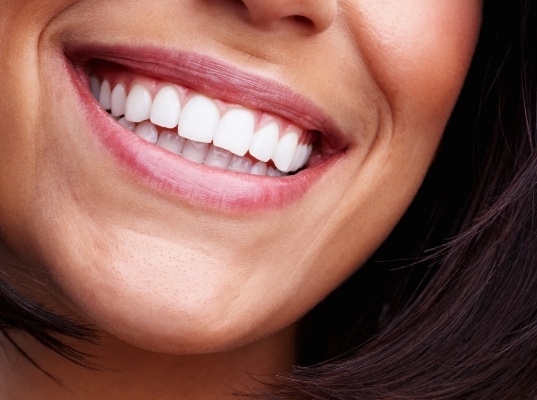 Hiding behind others in pictures and refusing to smile are potential reasons why you might consider a smile makeover. Years of drinking coffee, dental accidents, and unhealthy habits can leave you with chipped, stained, cracked, and even broken teeth. But with a skilled team like ours at Flagship Dental Group, we can create a treatment plan that combines multiple cosmetic dentistry services so that our approach is streamlined, and you walk away with a fully transformed smile you can be proud to show off.