Reaplce Missing Teeth – Longmeadow, MA
Enjoy a Complete Smile Once Again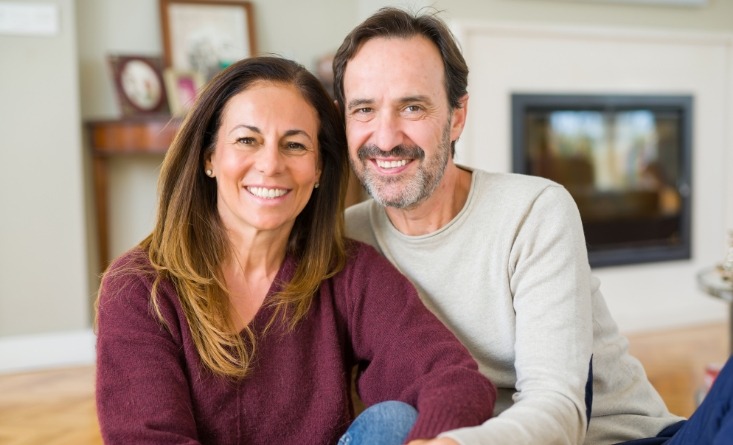 If you're only missing one tooth, you might assume that it's no big deal. However, when you notice a change in how you eat or speak, you may begin to think differently. No matter how many teeth you are missing, having them replaced is essential if you want to avoid bone and tooth loss. This is why we offer dentures, dental bridges, and dental implants at Flagship Dental Group. Call us today to schedule a consultation to find out which method of replacing missing teeth in Longmeadow is right for you.
Why Choose Flagship Dental Group for Replacing Missing Teeth?
We Partner with Local Dental Implant Specialists
Handcrafted Smiles Using Natural & Safe Materials
Serving Longmeadow Residents for 50 Years
Dental Bridges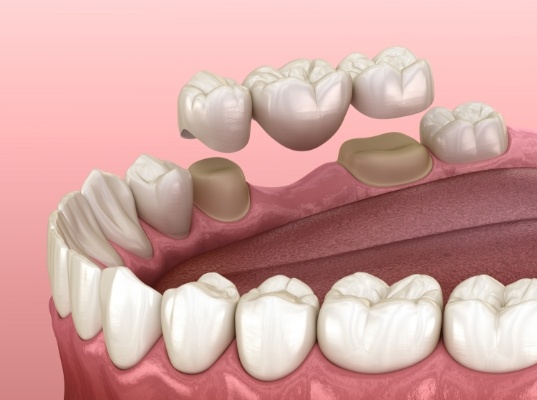 To fill the gaps in your smile, we can use a dental bridge. Unlike crowns that only cover one decayed or damaged tooth, a bridge uses two crowns that fit over abutment teeth and act as anchors. Bridging the two are pontics, which are known as artificial teeth. Because of its natural design, its ability to blend in with the rest of your smile will leave you feeling more confident than before. And because they can last several years, you'll once again enjoy the benefits of a complete smile that looks beautiful and works correctly.
Dentures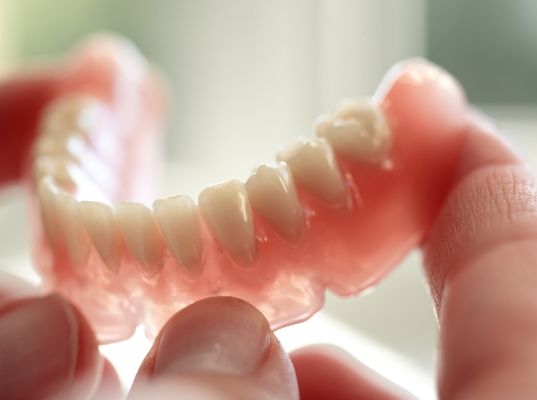 Traditional prosthetics are some of the most popular solutions for patients with considerable or complete tooth loss to turn to. Partial and full dentures have been around for centuries helping individuals enjoy life again. Using gum-colored acrylic and artificial teeth, partial dentures are held into place with metal clasps, while full dentures require natural suction and adhesive. But for those who prefer a permanent solution, there is the option of implant dentures that can last 30+ years.
Dental Implants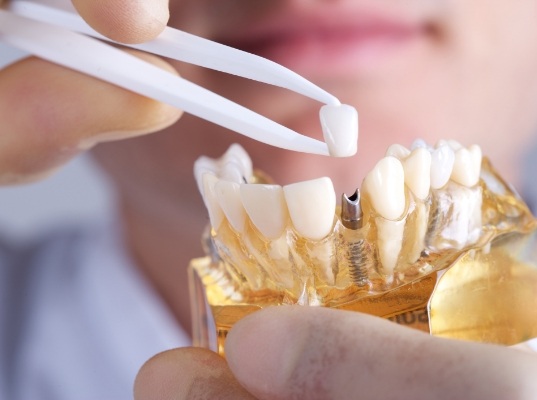 Made of titanium and positioned into various parts of the jawbone, dental implants are viewed as a preferred choice for individuals who want something more permanent. Instead of being faced with replacements and adjustments over the year, you can opt for dental implants. Their versatility in treating all types of tooth loss as well as their easy maintenance and longevity make dental implants the chosen tooth replacement solution for millions of Americans.